SmartWave 2400
The SmartWave 2400 is the original SmartWave dinghy. There are over 1900 in action on the water. With its unique designed hull this boat is incredibly stable for its size. In fact we believe it would be the most stable boat at 2.4 metres long.
Internal capacity is excellent with plenty of room to do those things you would expect when in a dinghy. The SmartWave 2400 is an extremely tough versatile dinghy ideal as a tender and for fishing, duck shooting or recreation. This boat comes complete with oars,sleeves and rowlocks.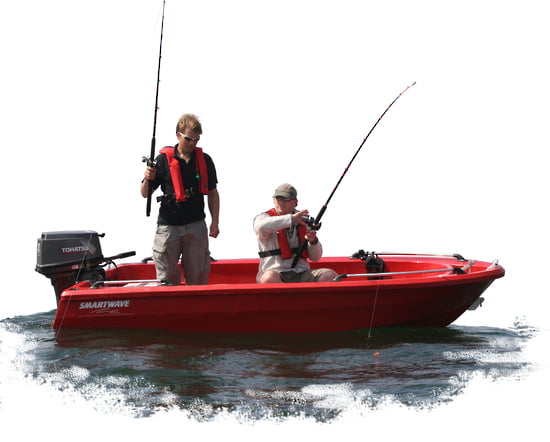 SmartWave 3500
The SmartWave 3500. We have combined all the best features of SmartWave design into one exceptionally fantastic boat. Because of its designed concepts it is extremely popular for all activities of outdoor purposes.
Fishing – you wont beat this one for stability. When pulling in that 'big one' you and your mate can lean over the side without the fear of it tipping over.
Internal space is huge for this size boat with plenty of storage positions.At 3.5 metres and rated for a 30 h.p. motor this boat answers all the questions.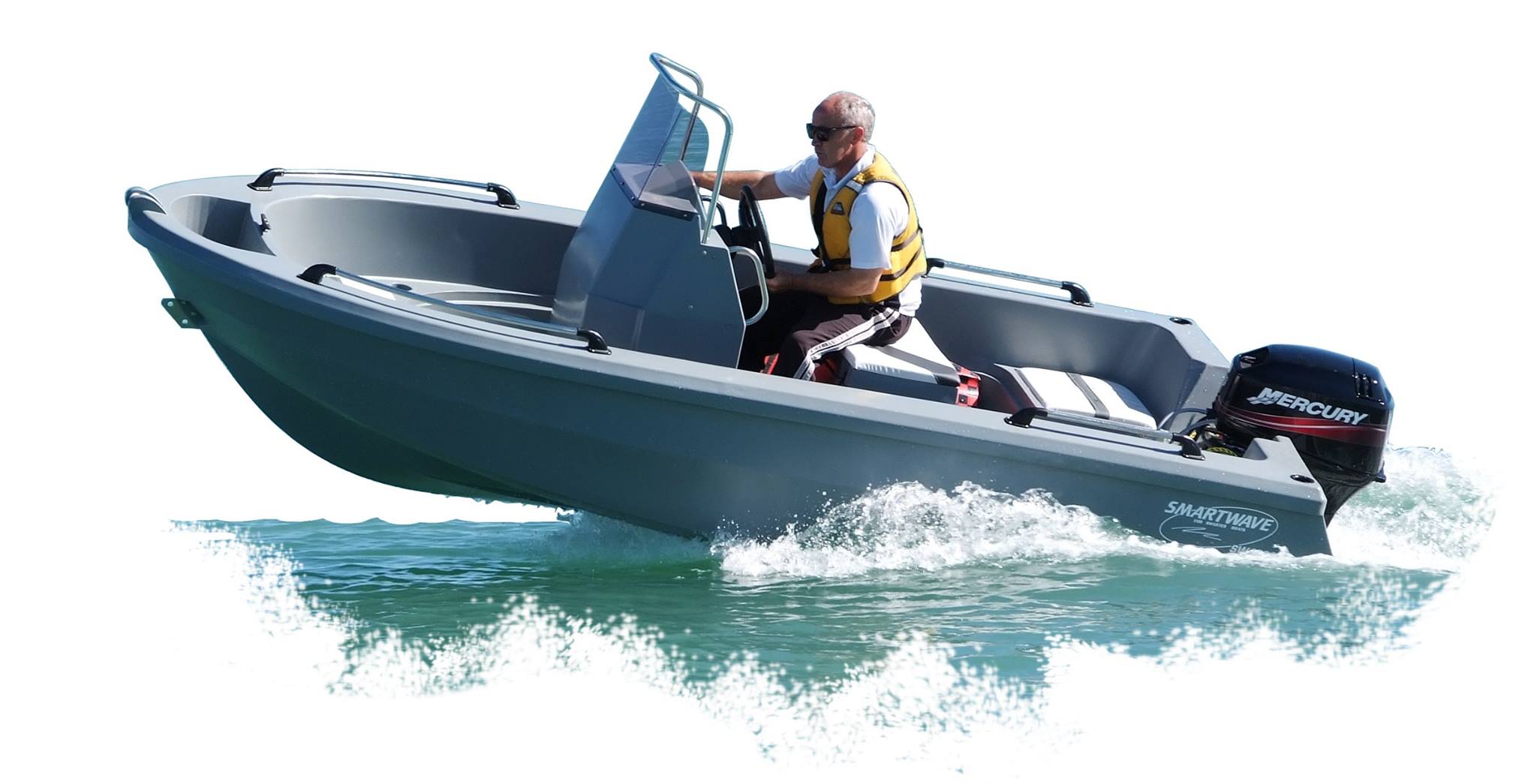 SmartWave 4200
The latest and greatest of the Smartwave family. Not only does this new released model complement the range but it sets a whole new level for boats in this size.<br />
"Looking for the best – this is it"<br />
What the boaties have wanted and needed is all available in this 'Perfect for Fishing' Smartwave SW4200.
SmartWave 4800
The SmartWave SW4800 is our largest and most sophisticated boat. You can call it multi purpose with its design to include all aspects of activities.
With clever design we have been able to keep the hull weight lower than competitors while retaining hull thickness.The hull is designed so if you buy it as an open boat, you can turn it into the Centre Console version, or the Offshore Runabout version at a later date without having to purchase a whole new concept.
What really sells these boats is their Soft riding, Quietness, Stability and Positive Buoyancy. Stringent testing has been successfully achieved to gain CE certification for the export market. As with all Smartwave boats these are Certified for Survey Standards so suit well for hire &u-drive activities. These boats are strong and tough making them ideal for lobster fishing beside rocks, commercial operations and the ability to handle the rough seas.